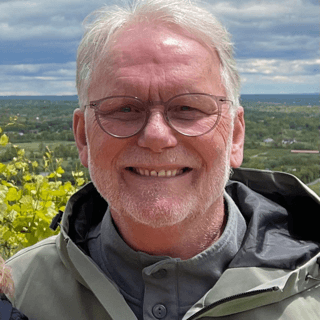 Well, we wrapped up another successful conference a couple weeks ago here in Minneapolis. U2FP's 18th Annual Science & Advocacy Symposium was our most well-attended in-person meeting ever, with over 230 onsite attendees showing up for this premiere event. Over and over, we heard enthusiastic support for our unique blend of engaging scientific talks alongside the experiential knowledge shared by those who live with a spinal cord injury.

As usual, we don't market this gathering with a keynote speaker or rockstar personality; instead, we trust in the power of community interaction to keep us all clear-eyed and focused on our goal of restoring function after SCI. That said, this conference was filled with exceptional individuals from all backgrounds, both onstage and off.

Our meeting would not happen without a small army of volunteers, which is another feature of that collectivist approach. While we are grateful to all of our event volunteers, we thought one deserved a little extra light this year, since his work with the SCI community in Minnesota has been so important, but could be easily overlooked: Kurt Wiger (pictured above).
Kurt worked at Allina's Courage Kenny Rehabilitation Institute for over 30 years as an admissions and volunteer coordinator, until his retirement just 6 months ago. During that time, Kurt's work touched just about everyone in the Twin Cities area who sought out Courage Kenny (formerly Courage Center, pre-merger with Sister Kenny in 2013) for their services.

For our symposium, Kurt offered to work at our registration table as a volunteer himself. An art teacher by training, he also helped us with the technical and curatorial aspects of setting-up and hanging the beautiful artwork we featured by Lynne DeNio. Kurt was well-prepared to check people in at our registration table, since he seemed to know so many of our attendees by face or name. Throughout the two days I spent with him, our conversations centered around so many of the attendees he knew, when he'd met them, their family members or friends, and how much he loved being a part of this community.
Kurt also took advantage of every opportunity to listen to as many presentations as he could. By the end of the first day, he was sharing all sorts of thoughts and feelings with myself and Lucia, U2FP's Operations Director. I suggested he share some of his thoughts with our CureCast crew at their podcast table. He was hesitant at first, but eventually settled right in!
This wasn't Kurt's first symposium. Back in 2009 when he initially heard of U2FP's annual gathering, he convinced The Courage Center to send himself and some staff members from the ABLE program down to Chicago for the conference. He loved it and went back again in 2010, when it was in Phoenix, which is where he met Matthew Rodreick, now Executive Director of U2FP.
I asked Kurt what stood out to him about U2FP's meeting, both then and now. "I like how the information that's being presented [to the SCI community] isn't just 'hope'," he said. This sentiment was reflected in his actions after that symposium, when Kurt - representing the Minnesota SCI Association - met with Matthew, Sue Maus (one of U2FP's founders) and the Spinal Cord Society to strategize for what would become the Minnesota SCI TBI Research Grant Program.
The warm spirit, curiosity and comradery that folks like Kurt bring to our meetings are an important aspect of what makes U2FP's Annual Symposium so special.
If you met someone interesting or noteworthy that you want to tell us more about, please respond to this email and share your story. We'd love to hear from you.

PS - Special thanks to Allina's Courage Kenny Rehabilitation Institute for their sponsorship of our symposium this year. Click here to learn more about their work.