Episode 71: Spinal Stimulation 101 (part 1)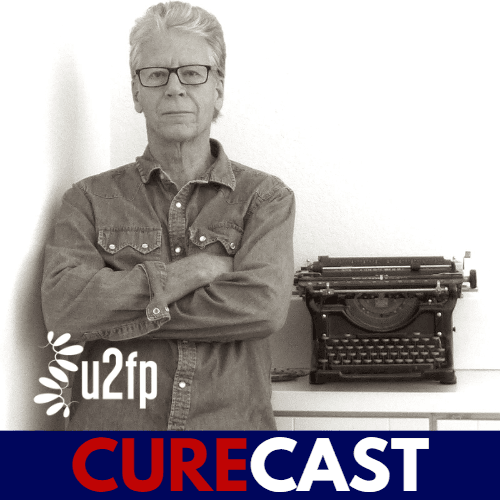 Guest: Sam Maddox
Jason and Matthew talk with U2FP Scientific Advisory Board (SAB) Director and Science Writer, Sam Maddox in the first part of our series on Spinal Stimulation. We've been thinking about the need for a discussion on what spinal stimulation is, why it's been studied so extensively, who are the influential scientists and players in the space, the trajectory of where and how it started as an exploration for restoring function in SCI, and - most importantly - what this all means for folks with a spinal cord injury.
This conversation is part one of a series that kicks off with some history, background and milestones in the stim field. We will follow up on subsequent podcasts with where it appears to be going, recent advancements in the research, and the various companies working to bring their version of spinal stim to market.
If you have not listened to our previous podcasts covering spinal cord stim, check out our interviews with Susie Harkema, Gregoire Courtine, David Darrow, Chet Mortiz, Kendall Lee and Kristin Zhao, and also the interview with the first women to be implanted with epidural stimulators; Kathy Allen and Sandra Mulder.
Listen on: Spotify | Apple Podcasts | Soundcloud
Bumper music: Marriage in a Graveyard by Freaque
Guest Bio
Sam Maddox (of Los Angeles, California) is former Knowledge Manager and spinal cord injury research writer for the Reeve Foundation. He is the author of several books related to chronic health and paralysis, including four editions of the Paralysis Resource Guide, published by the Reeve Foundation. In 1992 Maddox wrote the first comprehensive history of spinal cord injury research, The Quest for Cure: Restoring Function After Spinal Cord Injury. He wrote and published the widely acclaimed resource book Spinal Network, and is founder of New Mobility magazine. Maddox was a panel member on The Consortium for Spinal Cord Medicine, which develops and disseminates evidence-based clinical practice guidelines to professionals and consumers. He is currently writing and producing books as a resource for the newly injured: SCI: First 90 Days. He has been a reporter for many magazines, including Time, Money and People. Maddox is a graduate of the University of Colorado, where he taught in the School of Journalism.
More Resources
Spinal Cord Stimulation - Moving Beyond Isolated Systems Symposium

- Sam Maddox's overview of a recent major event. This three-day meeting was held last summer in Louisville, KY; it was the first-ever multi-disciplinary, multi-generational gathering of the international e-stim field, organized by Susan Harkema and David Magnuson of the University of Louisville. The symposium brought together scientists, clinicians, industry, funding groups and community advocates, never before under the same roof together. The organizers made it a priority to look at neuromodulation beyond motor changes – the emphasis was on whole body response.
For a solid background in the history and evolution of neuromodulation for spinal cord injury, here are three recent reviews from the medical literature:
A Review of Functional Restoration From Spinal Cord Stimulation in Patients With Spinal Cord Injury

, (2022) which looks at 71 studies through last year involving both epidural and skin-surface stim, with 327 patient records. From the group at Brown University: "Although this review highlights SCS as a promising therapeutic neuromodulatory technique to improve rehabilitation in patients with SCI, further mechanistic studies and stimulus parameter optimization are necessary before clinical translation."
 

Advances in Epidural Spinal Cord Stimulation to Restore Function after Spinal Cord Injury: History and Systematic Review

, (2022) which looks at 184 patient e-stim experiences with incomplete or complete SCI. Says the group, led by Ann Parr at the University of Minnesota and including David Darrow and Uzma Samadani: "…the current studies cannot definitively conclude which patients benefit the most from this intervention. Further study in this area is badly needed to allow eSCS technology to move forward and be more widely available for chronic SCI patients."
 

History of Electrical Neuromodulation for Chronic Pain

, by Philip L. Gildenberg, MD, PhD. This is from 2006 but offers a long view of the stim concept going back centuries and includes the history of implanted stimulation devices 50 years ago. Says the author: "…the key to success of electrical neuromodulation, as any other pain management modality, seems to lie in patient selection."
Related CureCast interviews on Spinal Stimulation:
Acknowledgments
This podcast is made possible by a grant from the Christopher & Dana Reeve Foundation's National Paralysis Resource Center. The information provided and opinions expressed in these podcasts do not necessarily reflect the views of the Christopher & Dana Reeve Foundation. For more information about the Foundation's National Paralysis Resource Center visit https://www.christopherreeve.org/living-with-paralysis