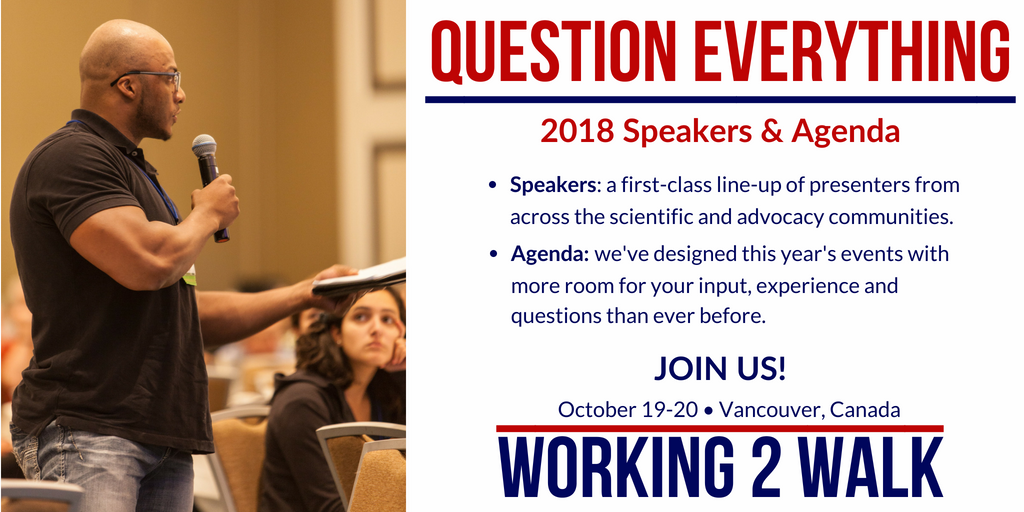 Working 2 Walk in Vancouver is now just a month away - so if you've been thinking about it, now's the time to register. As I've mentioned previously (Context, Strategy, Voice), there looks to be a combination of very provocative presentations and conversations lined up.
These discussions are meant to foster a better understanding of the research landscape as well as an exploration of strategies to improve that landscape in the following areas:
Validating Spinal Stimulation
Regenerative Discoveries and Translation
Bowel/Bladder/Sexual Function
'Disruption' in Rehab
We want everyone's voice to make the discussion as fruitful as possible - and that includes you. Join us in Vancouver - Register Now!