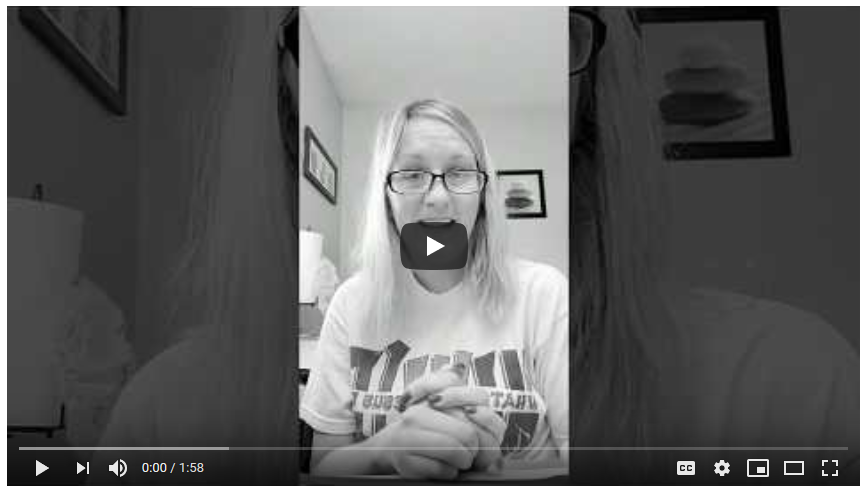 Given the great news that our Ohio Cure Advocacy Network (CAN) activists helped pass another $3M in SCI research dollars, we thought you might like to hear from someone who had their wheels on the ground with us in Ohio, from start to finish.
Here's a brief video that Allie Leatherman sent us (just before the $3M Ohio bill passed) about why she got involved with U2FP and what she's gotten out of it.
We've launched this video series and our monthly donor effort so that we can strategically leverage our education initiatives (such as Working 2 Walk); our research initiatives (such as our Scientific Advisory Board); and our advocacy initiatives (such as our Cure Advocacy Network).
Thanks to your support, our Cure Advocacy Network (CAN) activists are making great progress in the following areas:
Pennsylvania - $1M legislative bill PASSED in 2018
Ohio - $3M just PASSED in the Governor's budget this session
Wisconsin - where we've just introduced a $10M bill sponsored by Rep. Jimmy Anderson
Join Allie and help us build a team, a community, a movement of people to find Cures for Spinal Cord Injury!
Join Us!
Matthew Rodreick, Executive Director
U2FP
PS - And if you missed them, be sure to check out the other brief videos sent to us by Elizabeth Dierdorf, Alejandro Leal, and Kate & Jake Chalfin about why they give monthly to U2FP. 16 new monthly donors have joined us since we kicked off our campaign. Let's keep up the momentum - add your name to the growing list of monthly donors and help us Fuel the Journey toward Cures for Spinal Cord Injury!