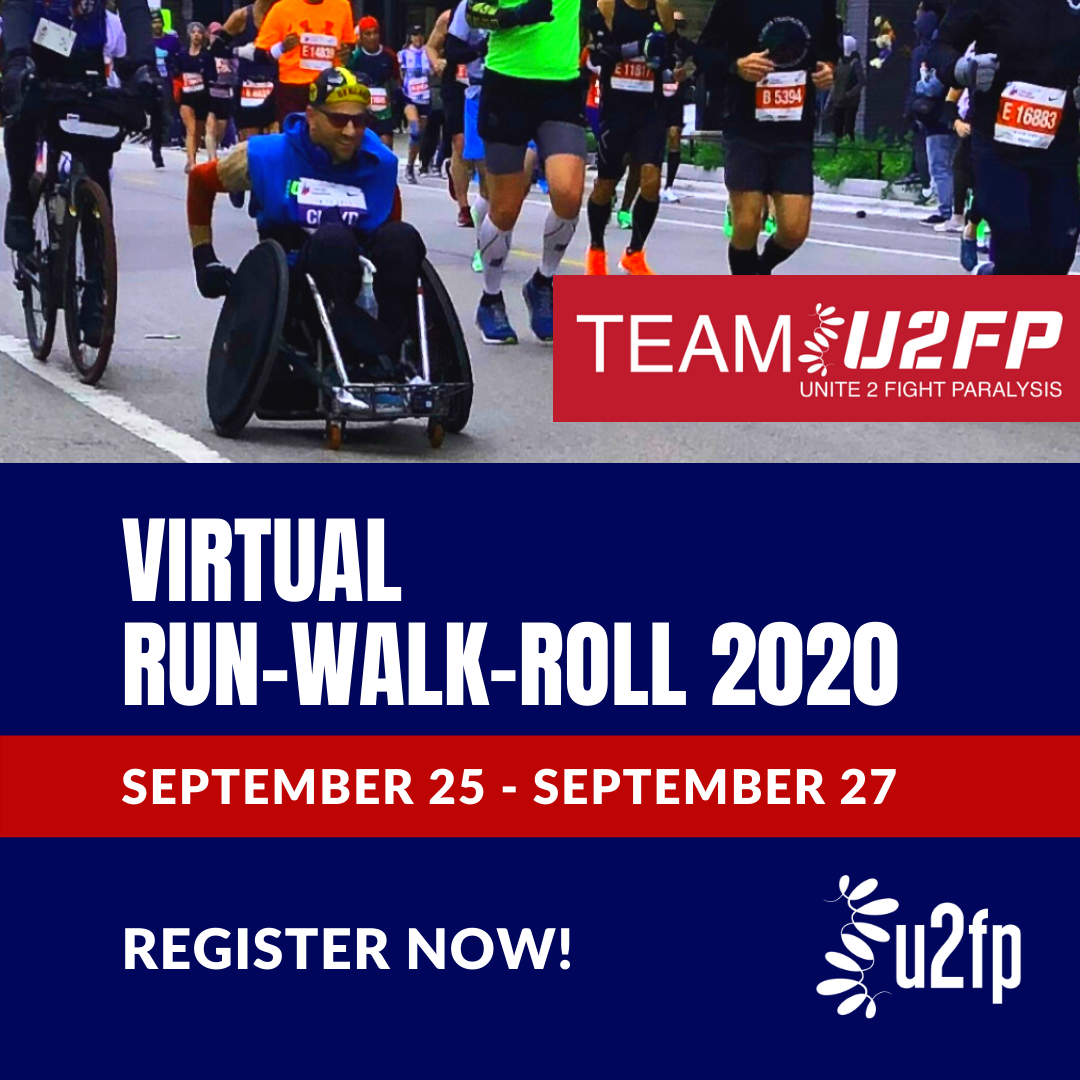 In case you haven't heard, The Bank of America Chicago Marathon (BACM) and the Twin Cities in Motion (TCM) Marathon and 10-mile races have been cancelled and are transitioning to virtual events, due to Covid-19.
This is unfortunate, but not unexpected news. I was able to contact Team U2FP racers who had already signed up for one of these races, letting them know their options.
(Note: if you were signed up for the BACM or TCM races and missed that email from me, please respond to this message and I'll follow up with you).
Fortunately, we anticipated this happening awhile back. Which is why Team U2FP launched our own Virtual Run-Walk-Roll last month!
Over the last several years, Team U2FP has raised over $140,000 from these races. These dollars have been critical to the growth of our initiatives, bringing us closer to our goal of achieving functional recovery for those living with a spinal cord injury.
That's why we're asking athletes of all ability levels (not just marathoners) to register for our Virtual Run-Walk-Roll.
You can register for a 5K, 10K, or a half-marathon, and complete your "Run-Walk-Roll" on a course you design yourself!
We'll hook you up with all the Team U2FP participant essentials, including:
A Personalized Fundraising Page
A Team U2FP Performance Shirt
A Fundraising Toolkit
Support Along the Way
Pick your favorite time of day and favorite route. Then ask friends and family to support your efforts.
Ready, set, go!
Mary McMenamy, Team U2FP Director
U2FP