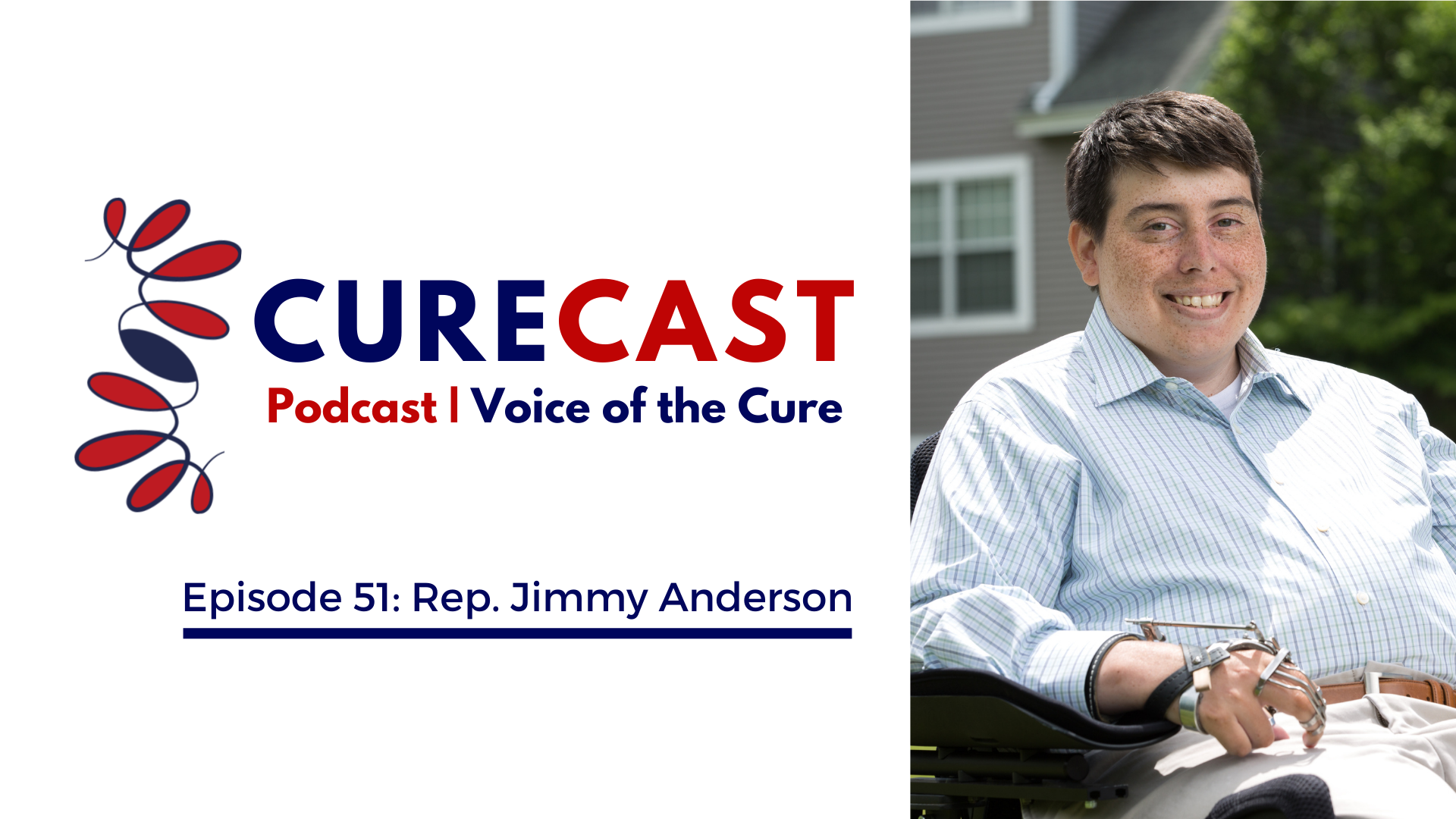 Jimmy Anderson is a state representative in the Wisconsin general Assembly who also lives with an SCI. Jason and Matthew talk with Jimmy about his education, injury and how they led him into politics.
They also discuss the effort Jimmy is championing to create a $3 million Wisconsin SCI research program. This push for smart SCI research funding is modeled after similar legislation U2FP's Cure Advocacy Network has helped pass in other states. Jimmy gives an update on the current status of this proposed funding, where the initiative is headed and how to support it so that it becomes the law.
Click here to find out how you can help.
Then follow U2FP on Facebook, Instagram and Twitter and subscribe to our newsletter to stay abreast of our work.
---
Bio:
Jimmy Anderson is serving his third term as the state representative for the 47th Assembly District in Wisconsin. As a legislator, he has focused on issues dealing with healthcare, the environment, and science and technology. In his free time, he enjoys reading, board games and going to the movies.
Jimmy Anderson
State Representative
47th Assembly District
9 North – Wisconsin Capitol
608-266-8570
Website: https://legis.wisconsin.gov/assembly/47/anderson
Facebook: https://www.facebook.com/RepJimmyAnderson/
Twitter: https://twitter.com/Rep_Jimmy


Don't forget you can also listen and subscribe with these streaming services: Soundcloud, Spotify, & Apple Podcasts.
Like this episode? Make a donation here.
Feedback? Email us at curecast@u2fp.org
Bumper Music: Dig A Hole by Freaque