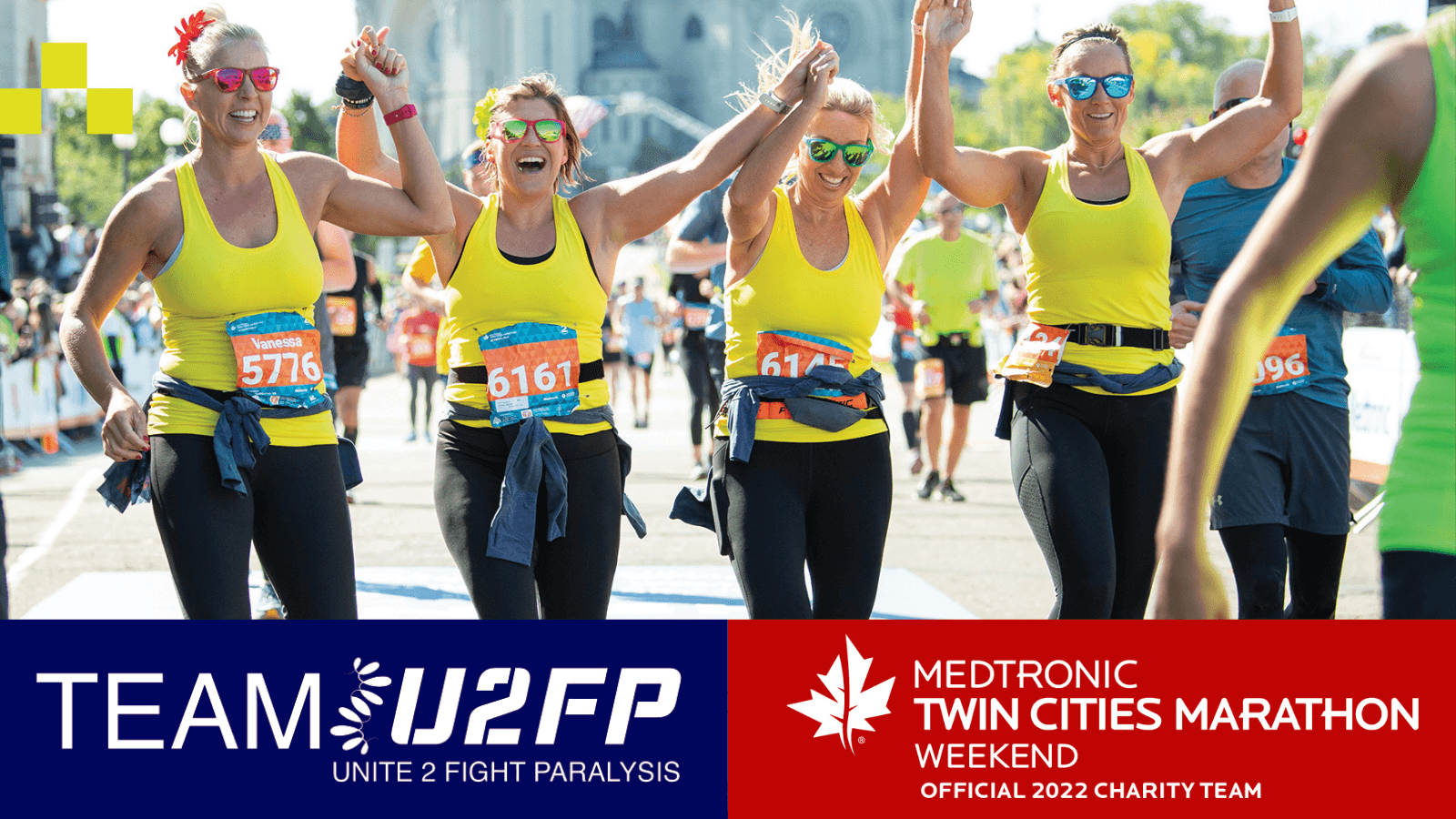 There's lots of action happening on Team U2FP right now - don't miss your chance to be a part of this unique and creative movement for cures.
By signing up to race in one of several fun and creative Team U2FP events, you can raise funding and support for the work U2FP does to advocate for cures to paralysis from SCI.
Registration for the Medtronic Twin Cities in Motion Marathon & 10-Mile races is currently open, and we are looking for more racers to join our team!
Sign up to run in either the Marathon or 10-Mile race and help U2FP advance curative interventions for the SCI Community. You'll be guaranteed a spot, regardless of your experience level! This year's events are scheduled for Sunday, October 2, 2022, in Minneapolis, Minnesota. Best of all, we'll reimburse your registration fee after you complete the race.
Click the links below to email us your interest, and we'll respond with registration instructions and a special code.
Not feeling up to the challenge of a long distance race, but still want to bring funds and awareness to U2FP's great work? No problem - our DIY race event, The Freestyle Challenge*, is your opportunity to be as creative or competitive as you like. Design your own 5k, 10k, ultramarathon or triathlon or … organize a pub crawl, lawn mower race, or obstacle course by yourself or with friends.
FREESTYLE CHALLENGE REGISTRATION
Regardless of which race event you choose, you'll receive:
A Personalized Fundraising Page
A Team U2FP Performance Shirt
A Fundraising Guide
Invitations to Team U2FP Happy Hour events via zoom
Support along the way
 
Consider pushing yourself to the next level while supporting the SCI community. 
Questions? Email us at marathon@u2fp.org
*The Freestyle Challenge was formerly known as the Run Walk Roll