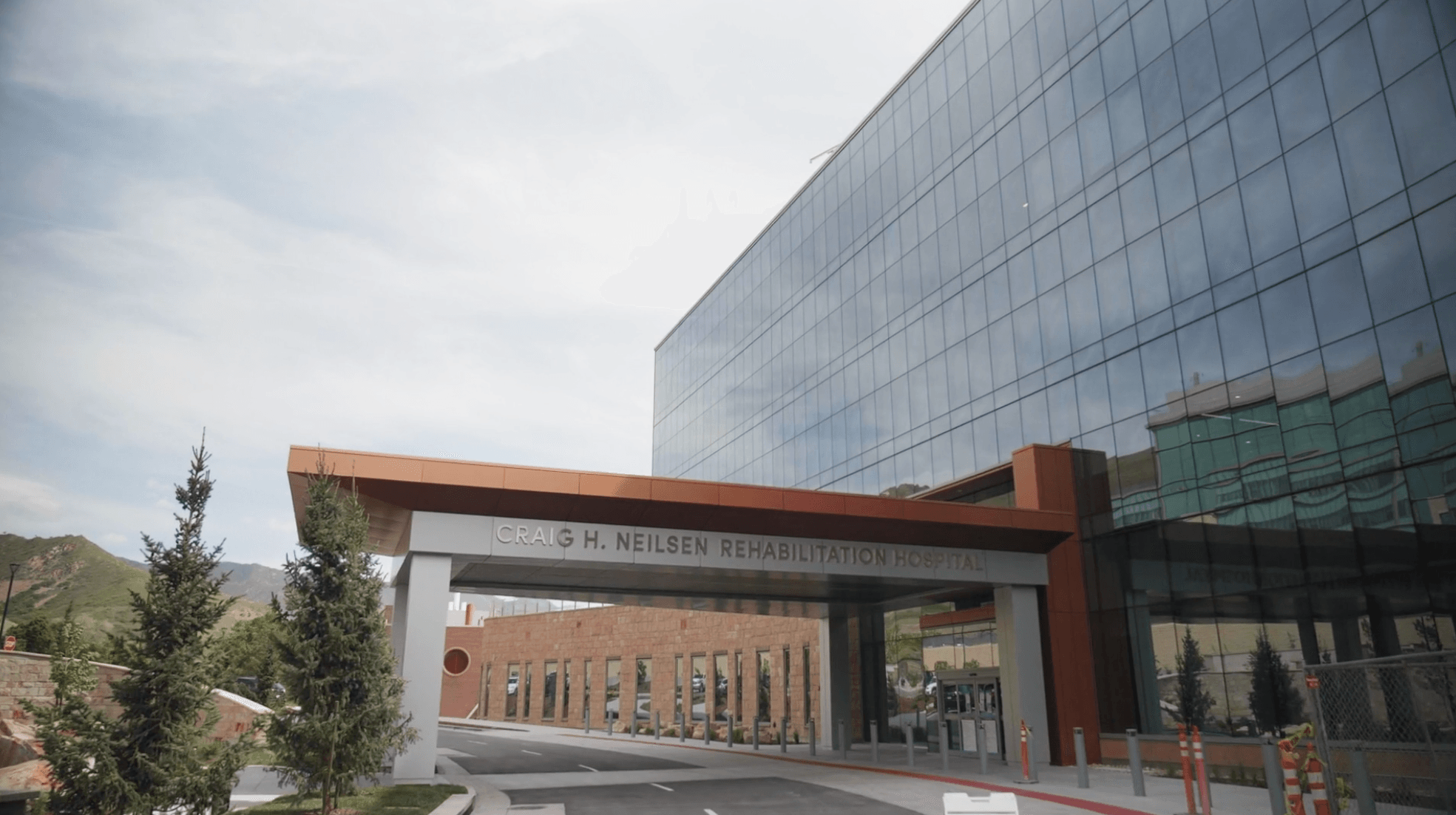 Unite to Fight Paralysis is very grateful to the University of Utah and its Craig H. Neilsen Rehabilitation Hospital for sponsoring our 2022 Annual Science and Advocacy Symposium. Here's some background on the brand-new hospital, and on its namesake.
The 75-bed hospital, made possible thanks to a $47.5 million donation from the Craig H. Neilsen Foundation, opened in September 2020. (Virtual tour here). To recognize the new center, U2FP had chosen Salt Lake City as the host site for our 2020 symposium, but of course no live events occurred that year, or the next.
At last, we can hold our event, live and in person (and virtually) and mark the opening of this state-of-the-art rehab center and showpiece of the U's medical complex. (Register here)
Meet Craig Neilson
Neilsen was born and lived his life in the tri-state area of Idaho, Utah and Nevada. His first link to the U was in the early 60s; he got an MBA and a law degree there. He practiced law a while then went to work for his dad's development company. The company had a minority interest in a small Jackpot, Nevada casino, Cactus Pete's. When Neilsen's dad died, he and his mother, Gwen, formed a company that managed Pete's and developed real estate.
In November 1985, Neilsen was spinal cord injured while driving in a snowstorm. He was now a quadriplegic, with only minimal function in his left hand. He then formed another connection with the U, doing some of his rehab in SLC.
Neilsen got right back to work less than a year later. He saw opportunity, and he went all in with a dogged determination and attention to detail that became his trademark.
By July 1986 Neilsen had become the sole owner of Cactus Pete's. He led a $22 million expansion in 1991 that turned the property into a destination resort. Neilsen recognized that states were relaxing gambling laws, so he began to scale up his gaming business. He opened Delta Point in Vicksburg, Mississippi. That casino and the Jackpot business were combined to form Ameristar, which Neilsen took public in 1993. More casinos were built in coming years, in Iowa, Colorado, Missouri, Illinois and Nevada. Neilsen was known to personally oversee every detail, down to the table linens, for each property. The casinos made money, a lot of it.
At the time of Neilsen's death in 2006, Ameristar had annual revenues of $1 billion.
Before he died, Neilsen established the Craig H. Neilsen Foundation to award grants to charities benefiting spinal cord injury research and rehabilitation. He left 25 million shares of Ameristar to the Foundation, worth $470 million when sold in 2011. The Foundation is the largest private funder of SCI research, rehabilitation, clinical training, and SCI support in the United States and Canada.
The Foundation has generously supported U2FP for many years. Thank you!
Interested in joining the Neilsen Foundation in sponsoring the symposium? It's a great opportunity to highlight your work and strengthen your brand in a stimulating environment that focuses on the SCI Community. Learn more about sponsorship here.
We're planning a dynamic agenda, and have some unique offerings in the works, so stay tuned!
PS - Remember that you can watch every session of last year's Symposium for free over on the Video Library section of our website. Check it out!