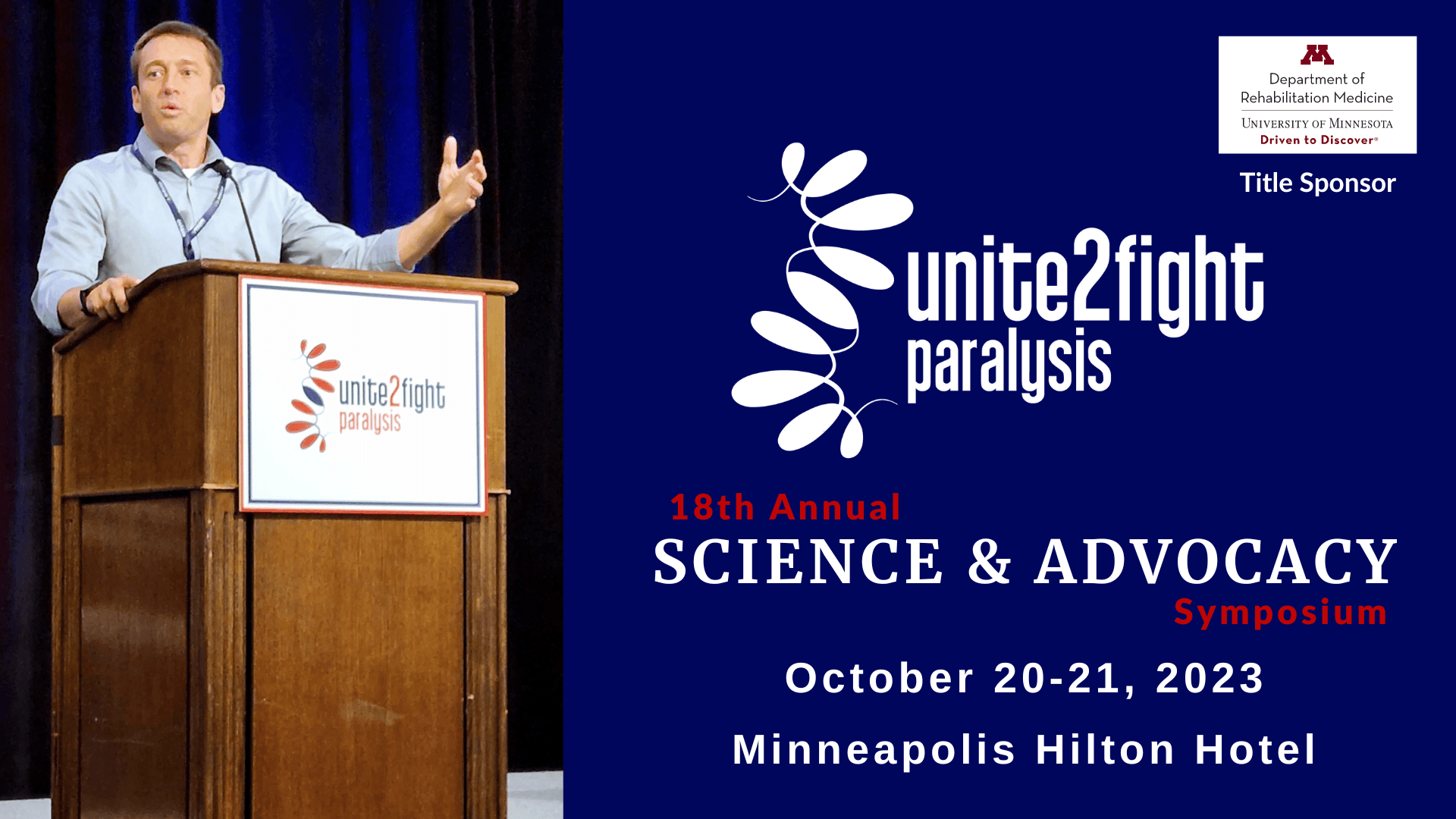 Above: John Gensel, PhD, Director of the Spinal Cord and Brain Injury Research Center at the University of Kentucky, giving his talk at last year's symposium in Salt Lake City. Click here to watch his presentation: Mid-career Crisis of a Spinal Cord Injury Researcher: Can Humanization of Rodent Models through Sex, Age, and Bowel Outcomes Help?

If you've followed our CureCast podcast for a while, you know that one of the topics we covered at the end of 2022 was whether Psilocybin could aid the recovery of function after SCI. Rumors of improved function while using psychedelics have circulated the last few years, notably with wilderness photographer Jim Harris, who was recently profiled in Outside magazine. We interviewed Jim in Episode 70 of our CureCast podcast - which was a fan favorite. But, as usual, we dug into the science first, talking with an SCI and Bioinformatics researcher at the University of Minnesota, Jessica Nielson (Episode 69).
We're bringing Dr. Nielson back - this time as a presenter at our Annual Symposium - to talk about her exploration into the current and potential use of psychedelics in the SCI population and whether or not they might be useful in combination with other therapies, like regenerative medicine and spinal stimulation. You won't want to miss it!
Discounts Available
We've got lots of great discounts happening right now, including:
Early Bird pricing means you'll save 30% when you

register now

Individuals with an SCI and/or family members save an additional 50%
Students receive a 50% discount
Personal Care Assistants receive a free registration (limit 1)
Find all the details on how to redeem these savings on our registration page.
Travel Grants
Have an SCI and want to attend, but worried about travel expenses? Click here to apply for a Travel Grant! If approved, U2FP will cover the cost of eligible travel expenses, such as airfare, hotel or mileage fees. Special thanks to the Craig H. Neilsen Foundation & Global Technology Services for helping to underwrite this program.
Speakers
Check out our newly confirmed speakers and panelists who will join our excellent roster of presenters from the regulatory, research, rehab and industry spheres of the SCI world. Take a look at our Agenda here.
Venue & Lodging
We sold out of rooms in our group block at the Minneapolis Hilton - but don't worry, we were able to secure a few more rooms. Don't wait - reserve your room now!

Sponsors
This year's Symposium wouldn't be happening without the tremendous support of our title sponsor, The University of Minnesota Department of Rehabilitation Medicine! Consider joining our growing list of sponsors:
Special thanks to this year's Networking Sponsor, Aneuvo. Consider joining our growing list of sponsors:
The Rabchevsky Foundation
We're excited to bring the SCI and Scientific communities together for this one-of-a-kind collaborative event.

Join us!