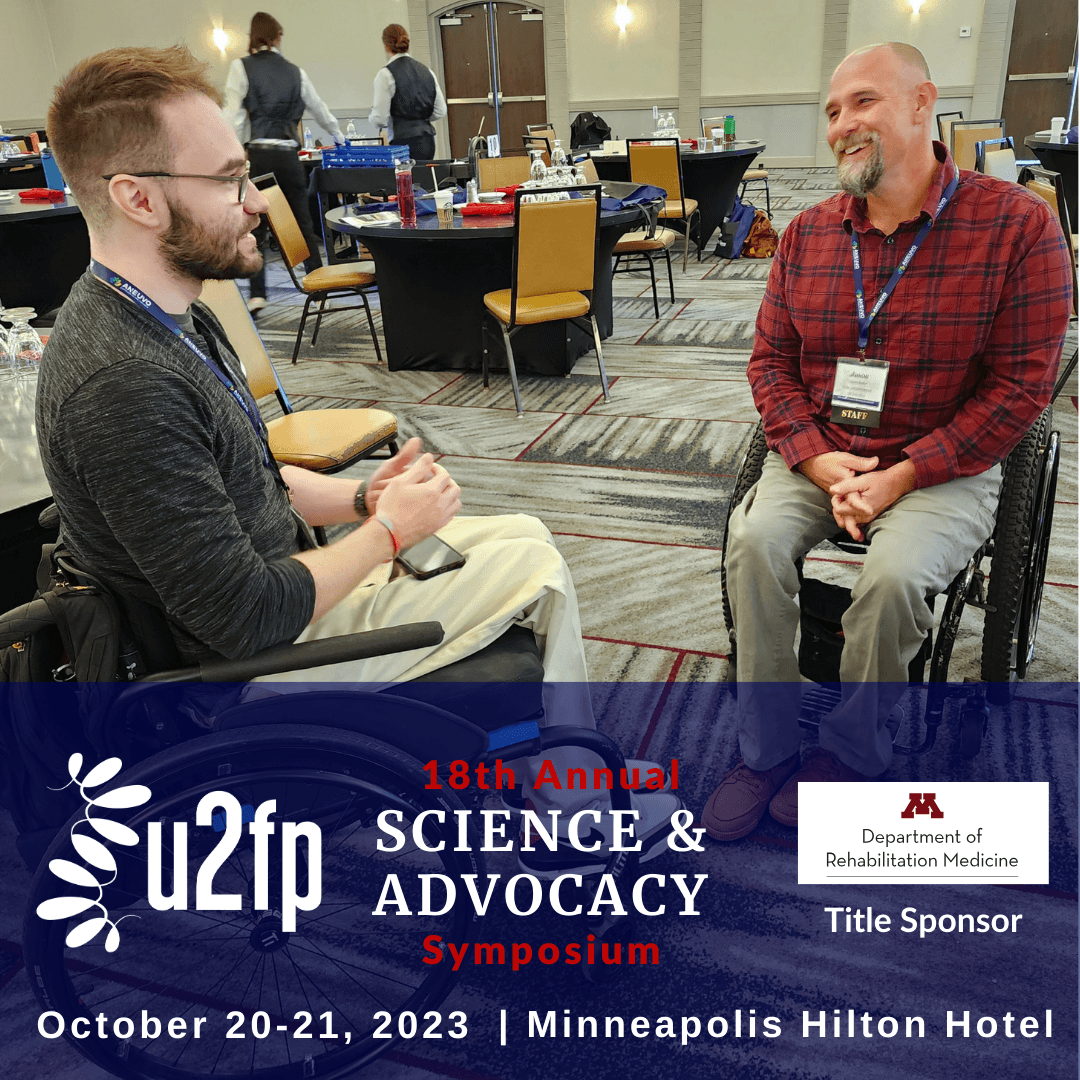 Above: Jason Biundo (left) chats with U2FP's Jason Stoffer (right). Click here to watch Jason Biundo's presentation: Community Engagement is Essential for Productive and Meaningful SCI Research.

There are only 4 days left to save nearly 30% off your registration to U2FP's 18th Annual Science & Advocacy Symposium. Our Early Bird discount deadline is this Friday, September 8th.

Use these savings to offset your travel expenses and secure your spot among an all-star roster of scientists, clinicians, companies and community advocates leading the way towards cures.
As always, we have discounts for SCI individuals/families and students to save an additional 50%. And we allow one Personal Care Assistant to accompany an SCI attendee, free of charge. All the details are on our registration page.
The bottom line is we want as many people as possible from the SCI community at this meeting. Why? Because you are the experts on what it's like to live with this injury. And we need your expertise!


Join us,
Matthew Rodreick, Executive Director
U2FP
PS - Consider joining our diverse line-up of sponsors. Align yourself with cutting-edge research while receiving great brand exposure. Demonstrate your commitment to curative therapies - your support helps fund our registration discounts for SCI attendees!