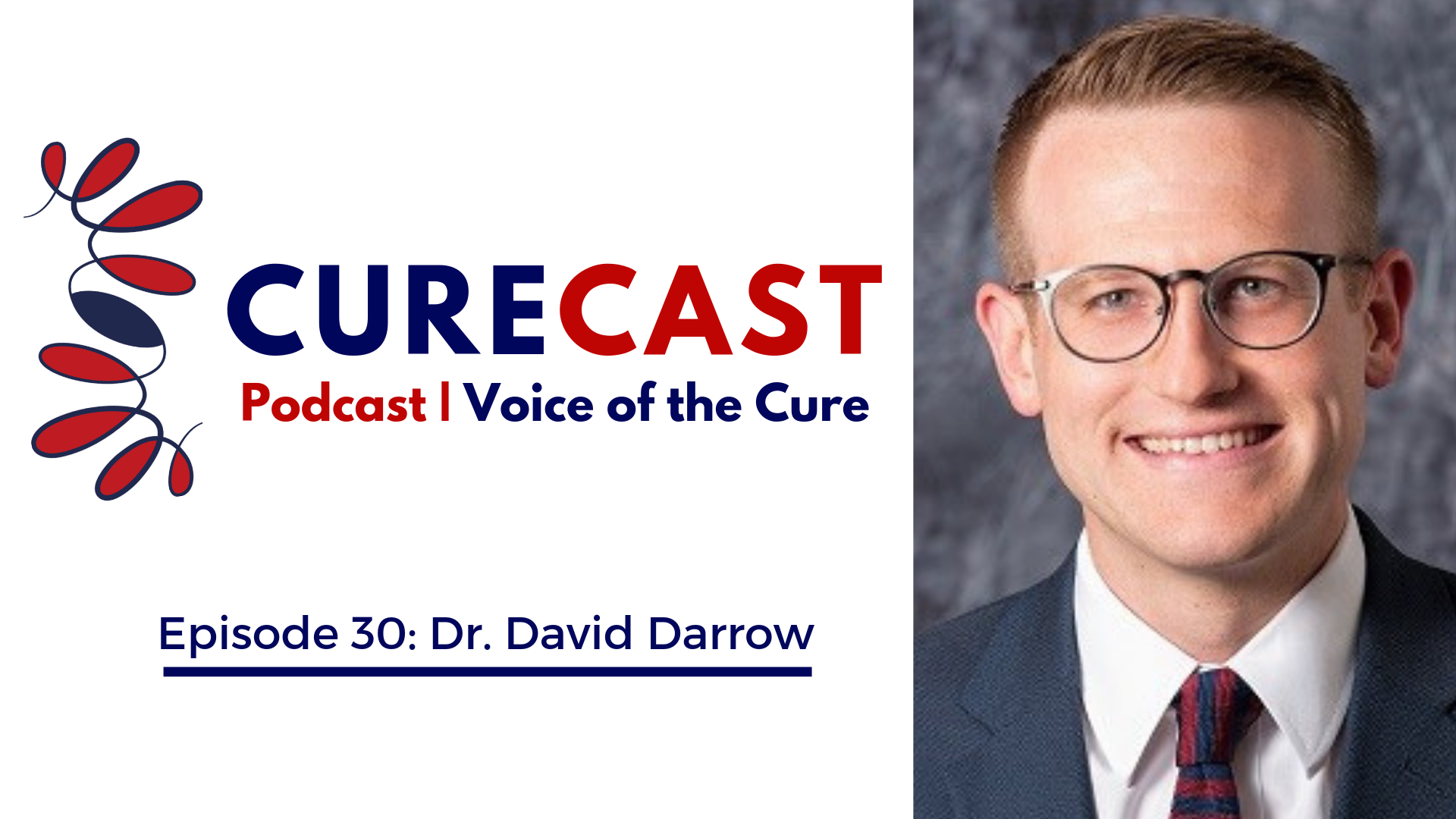 It's been a couple of months since our last podcast, but we're back with a fresh episode of U2FP's CureCast.
In our latest interview, Kate and Matthew talk with Dr. David Darrow, the Minneapolis neurosurgeon who is the Lead Investigator in the ESTAND trial.
In case you're unfamiliar with the ESTAND trial, its goal "is to test and optimize the use of epidural spinal cord stimulation to restore volitional movement in patients suffering from chronic complete motor spinal cord injury and paraplegia."
Dr. Darrow even coined the tagline for this podcast during our conversation: "The Transformation of Suffering." We talk about how he became involved in this work, how this clinical trial came to be, and the unsurprising, yet powerful source of his motivation...how much he hates Spinal Cord Injury.
After bringing us up to speed on his background and the trial's origin, we discuss the trial's design and its connection to the passage of the Minnesota SCI/TBI Research Grant bill. This bill - passed in 2015 by SCI activists in Minnesota - has become the model for our Cure Advocacy Network. We also talk through the published results, get a little information about the unpublished results, and get a sense of where Dr. Darrow feels the trial is going next.
This podcast will be followed by an interview with the two women referenced in the above journal publication and a Wisconsin man who was a participant in the Mayo Clinic Epidural Stimulation trial. All three of them joined U2FP's Matthew Rodreick who facilitated a panel discussion of their experiences in the trial at the most recent American Spinal Injury Association meeting. Be sure to follow U2FP's CureCast on Soundcloud, or subscribe on iTunes or Spotify so you don't miss it. As always, we'll be announcing our latest CureCast episodes right here in our newsletter (subscribe!).
Finally, there will be time devoted to Epidural Stimulation at this year's Working 2 Walk Symposium in Cleveland (October 4th & 5th). We'll be announcing our agenda and speakers soon so stay tuned!
Join us,

Matthew Rodreick, Executive Director
U2FP
 
PS - Our campaign to add 35 new monthly donors continues! Let's keep up the momentum - consider adding your support to help us Fuel the Journey toward Cures for Spinal Cord Injury.