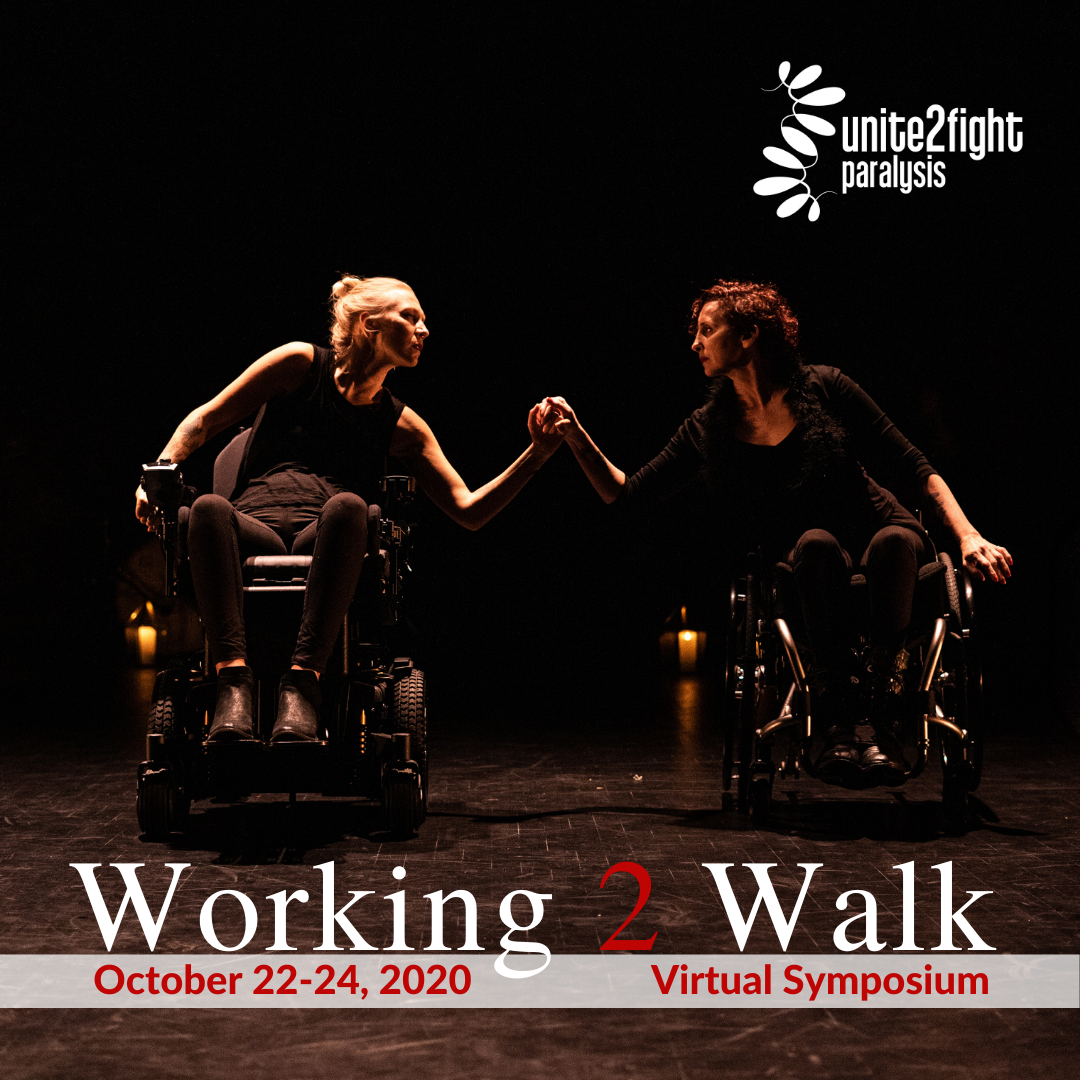 This is it - the last day to register for the Working 2 Walk Virtual Symposium (Thursday, October 22nd - Saturday, October 24th).
We still have deep discounts available (75%!) for Individuals with an SCI, their families and caregivers. REGISTER NOW!
Click here to catch a great summary of all our sessions (including our new Artist Interludes) in yesterday's blog post here.
We want to engage every area of SCI curative treatments with breadth and depth. And that can only happen if you - especially those of you in the SCI Community - lend your voice to this event.
We've been working hard with our virtual platform technicians to make this livestream environment as engaging, intuitive and interactive as possible. There will be plenty of opportunities for direct participation, including:
Real-Time Questions (via live chat) of our presenters during our live panel discussions
Meet & Greet discussion rooms beginning an hour before the conference each day
Open Forum discussion rooms beginning immediately after each day's conference activities have concluded
Stakeholder-focused discussion rooms immediately after each day of the conference so you can to dig into those issues with other attendees
A Networking Room with live chat for discussing and networking with other attendees throughout the conference                                  
Finally, this conference and the deep registration discounts we offer wouldn't be possible without the generous support of our sponsors listed below. Several of them will have booths available in our virtual Exhibit Hall for you to download materials, watch promotional materials, or live chat with representatives from that organization - be sure to thank them for supporting this movement for cures.
Join us!