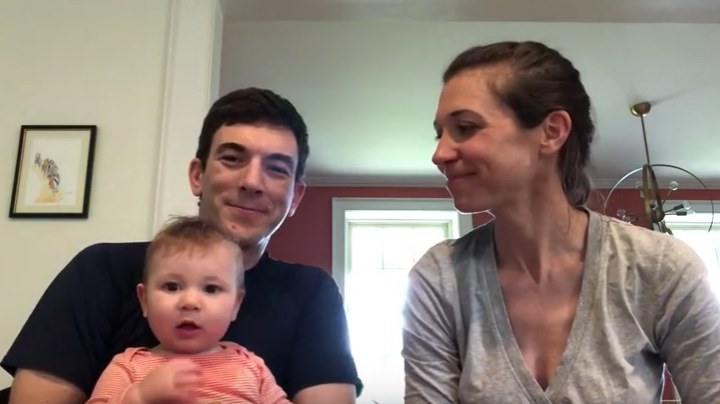 At the 2016 Working 2 Walk Science and Advocacy Symposium in Minneapolis we tried something a little different. We asked attendees to make a commitment to advocacy for the coming year. At the end of the Symposium, we had almost 60 people who committed to some form of advocacy.
Amongst those 60 individuals was Kate Chalfin. She wanted to advocate for a Bill to fund SCI research in her home state of Pennsylvania, modeled after Minnesota's success. Kate and her husband Jake, along with many others in our PA Cure Advocacy Network (CAN), stuck with the hard work of learning 'how the sausage is made'. And last year - after 2 years of persistent work - we did it, passing the $1M PA Spinal Cord Disability Research Grant Act!
As we've mentioned before, this bill isn't just a blank check, but smart money that does the following:
Stays in the state and creates a competitive process overseen by an Advisory Board who review the grants
3 of the Advisory Board members must either have a SCI and/or be family members of someone with a SCI
The legislation prescribes an 8% threshold for indirect costs. Most big academic institutions in the US have between 50 - 60% indirect costs
Jake and Kate Chalfin were 2 of our PA CAN activists - and a huge reason this effort passed. And they are proud monthly donors to our Fuel the Journey campaign.
They sent us a great video about why they give monthly to U2FP and we wanted to share it with you.
We know it's easy for words like "legislation" and "advocate" and "movement" and "monthly donor" to feel abstract - which is one of the reasons we're sharing these videos: they highlight the beauty and growing power of YOU - the SCI Community - and what you can accomplish as an educated advocate committed to accelerating curative therapies.
Thanks to your support, our CAN activists continue to make progress in Ohio, with $3M in the governor's proposed budget this session; as well as in Wisconsin, where we're poised to introduce a bill very soon. Your monthly support also ensures we can broaden and deepen our education, advocacy and research initiatives - such as Working 2 Walk, Team U2FP, CureCast podcast, Scientific Advisory Board, and Our Voice blog and Newsletter - that are the foundation of our Cure Advocacy Network.
Join Jake & Kate Chalfin and help us build a team, a community, a movement of people to find Cures for Spinal Cord Injury!
Join us!
Matthew Rodreick, Executive Director
U2FP
PS - Be sure to check out Elizabeth Dierdorf's video, as well as Alejandro Leal's about why they give monthly to U2FP.  We've added 7 new monthly donors since we kicked off our campaign. Let's keep up the momentum - join Elizabeth, Alejandro, and Jake and Kate so we can Fuel the Journey toward Cures for Spinal Cord Injury!