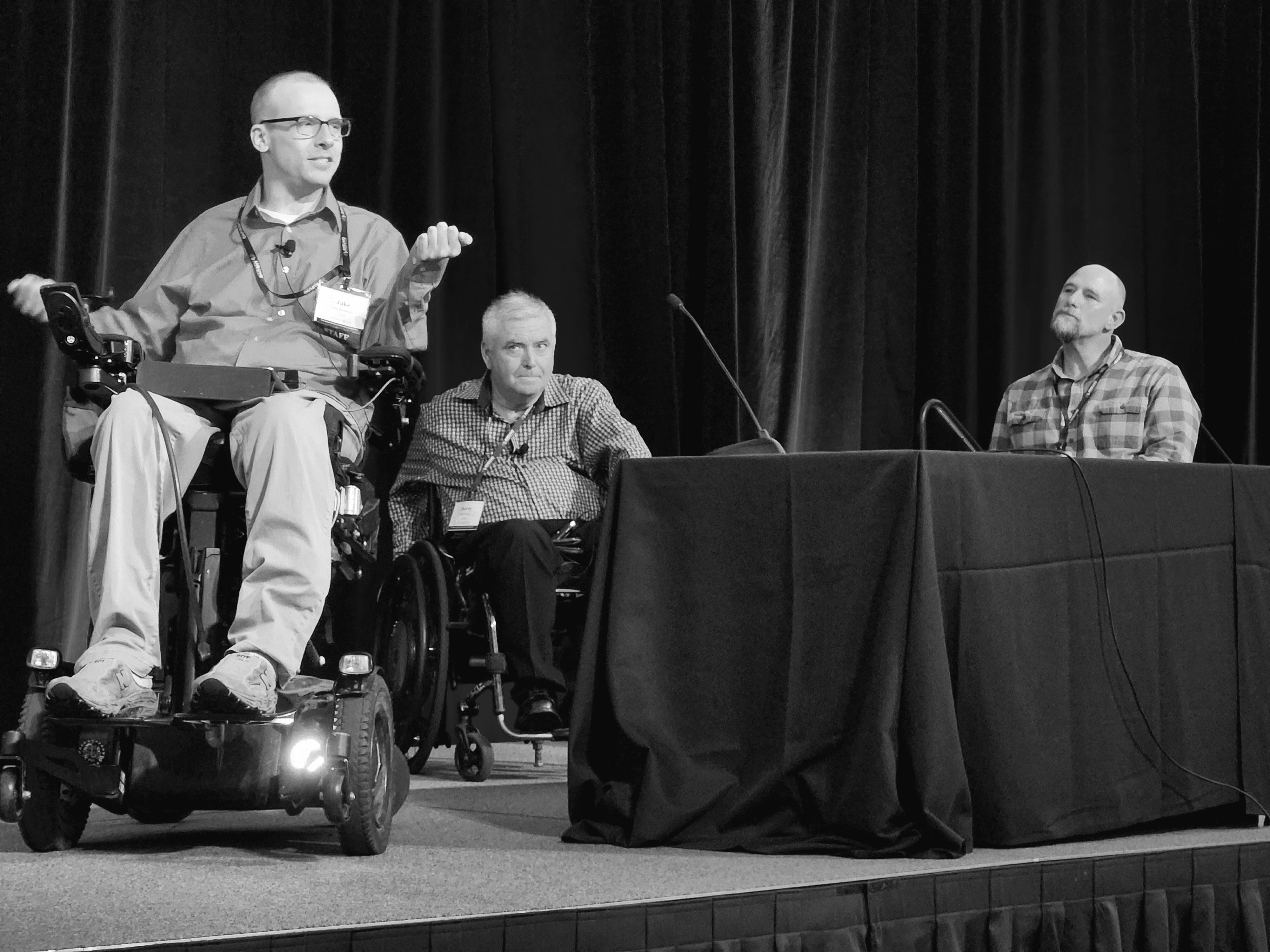 Above, from left: Jake Beckstrom, Barry Munro and Jason Stoffer lead an advocacy workshop at this past year's Annual Symposium
As we close out 2022, I hope you'll consider making a year-end gift to Unite 2 Fight Paralysis.
Below are just a few of the ways we've invested our donors' money over the past year:
As I've said recently, I'm extremely proud of the community-minded leadership our board and staff consistently demonstrate. Because the majority of them are impacted directly by this injury, they feel the urgency of finding curative interventions on the deepest possible level.
I'm happy with all we've been able to accomplish this year, but it's not enough. There's more work to do. And we can't do it without you.
Your support keeps us going, allowing us to continue building innovative bridges between researchers, funders, government and industry.
I look forward to making more progress with you in 2023.
Join us,